27 Oct. 2022
Bring out the builder inside you!
The new educational construction toys have arrived! Children can learn how to stick, stack and build with pieces of different colours, textures and shapes. An amusing and creative activity to develop dexterity and imagination.
Construction games are recommended to improve the skills of children from a young age. These games encourage concentration and cognitive development, as they require effort to combine the pieces and create something sensible in the end. They also improve hand-eye coordination because they need constant coordination to put the pieces together and spatial orientation to enhance their understanding of the world around them.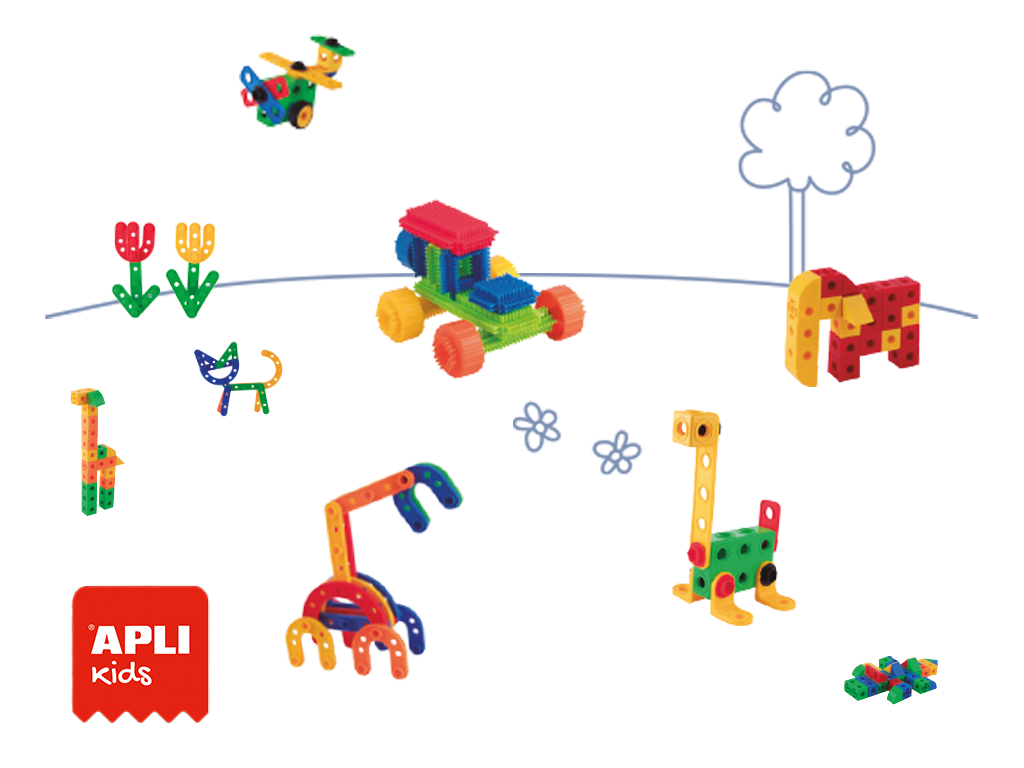 All the games have cards with examples for children to follow. Therefore, construction games show them that they can make the proposed object with perseverance and effort. Moreover, with dexterity and imagination, they can create anything that comes to their head by playing freely. They also encourage teamwork with several children building the same thing, each contributing with their effort and dedication.
APLI has launched four games for children to create endless figures!
Stickle Bricks
A game with 50 pieces to create countless vehicles. Kids will develop fine motor skills, encouraging hand-eye coordination, logical-mathematical reasoning and spatial vision.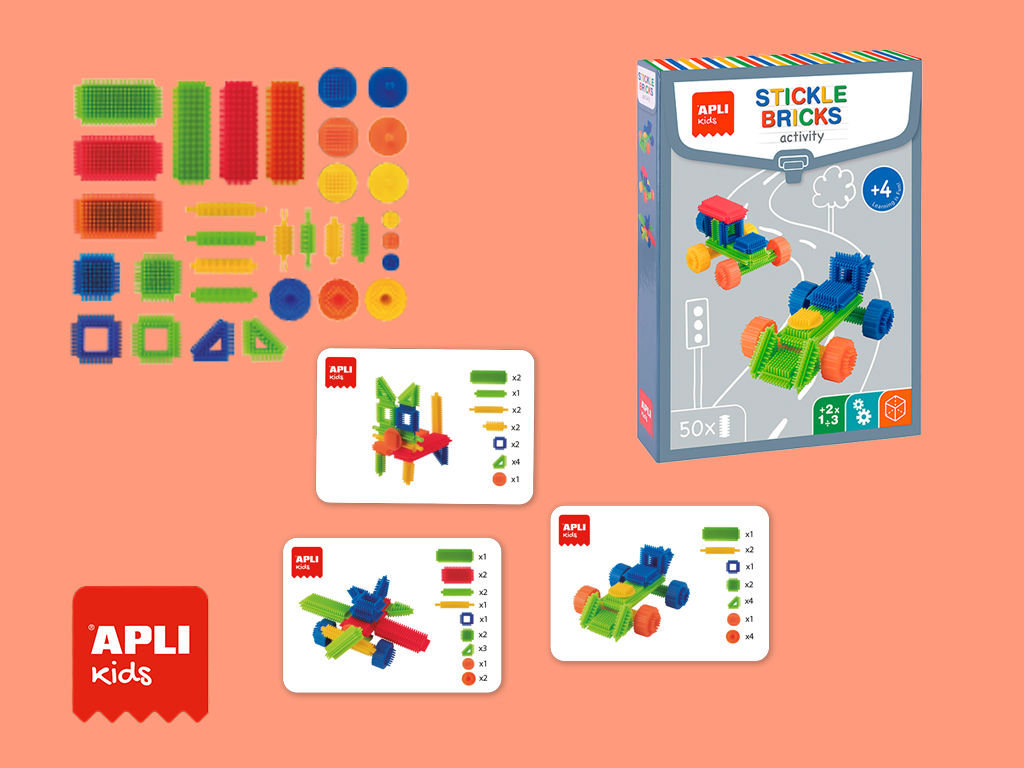 Junior Engineer
A game with 39 pieces to develop the imagination and create countless objects. It includes a tool to tighten the nuts and bolts, as well as cards with examples to follow, or children can create their own objects.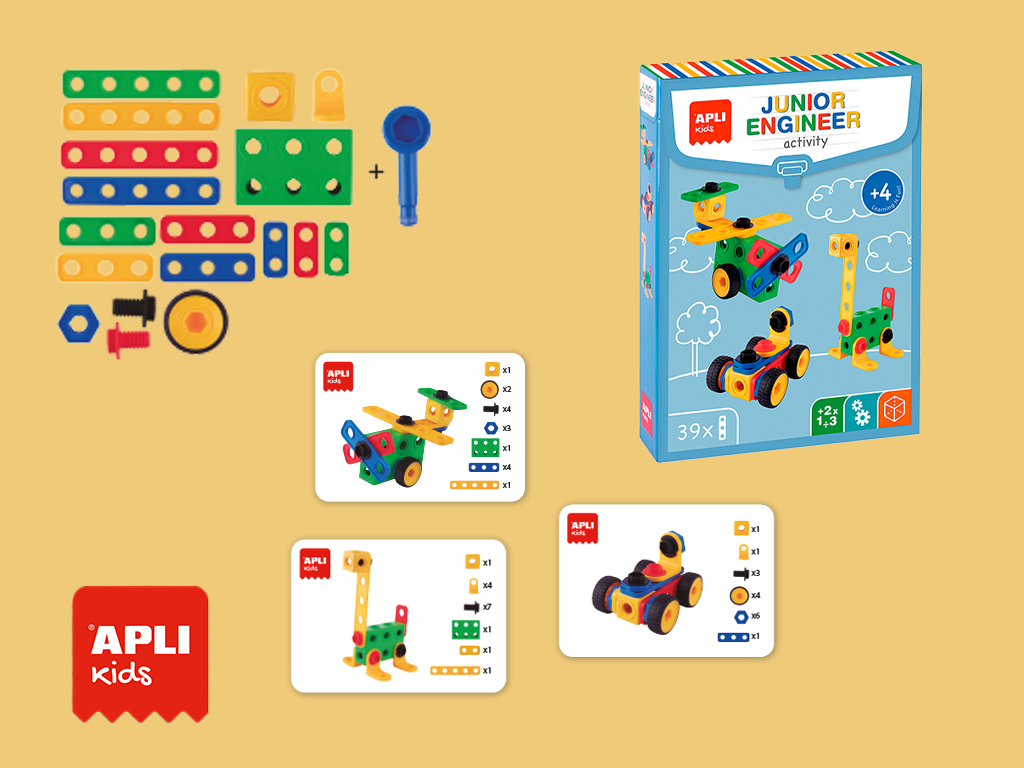 Interlocking Cubes
The game contains 100 pieces to build different animals or anything the child may think of, giving free rein to their imagination. Includes 80 cubes, 10 triangles, 10 semicircles and 8 cards with examples.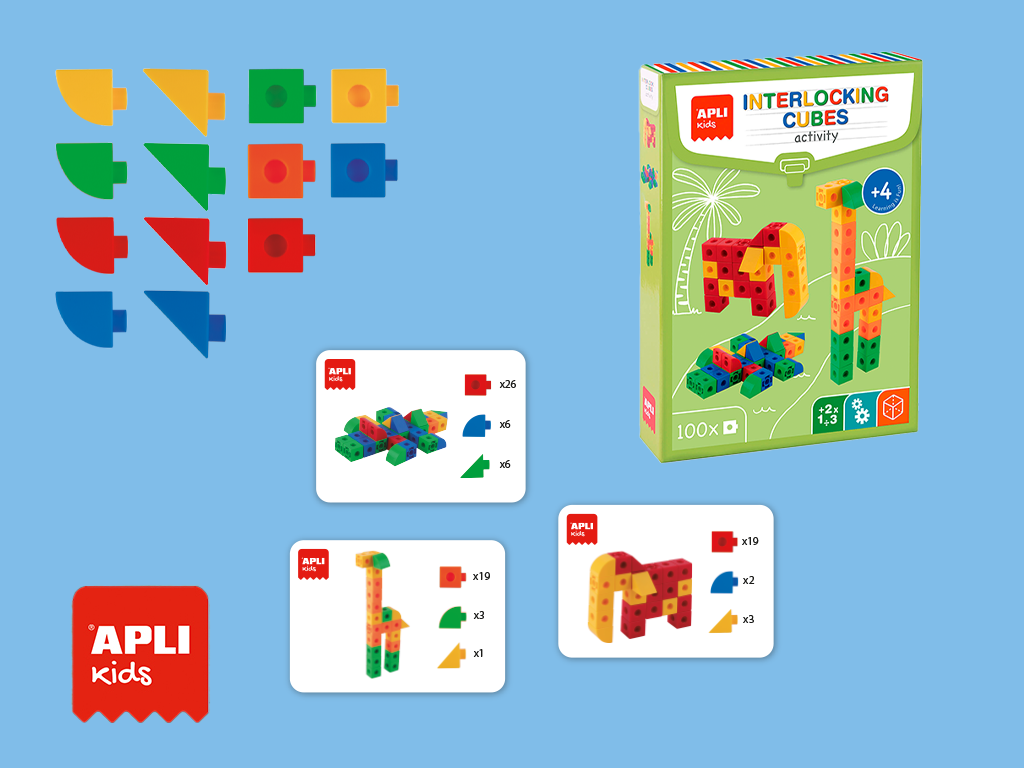 Design Builder
A game to create any sort of object, from flowers to cats or cranes! Contains 60 pieces for children to develop their skills and imagination.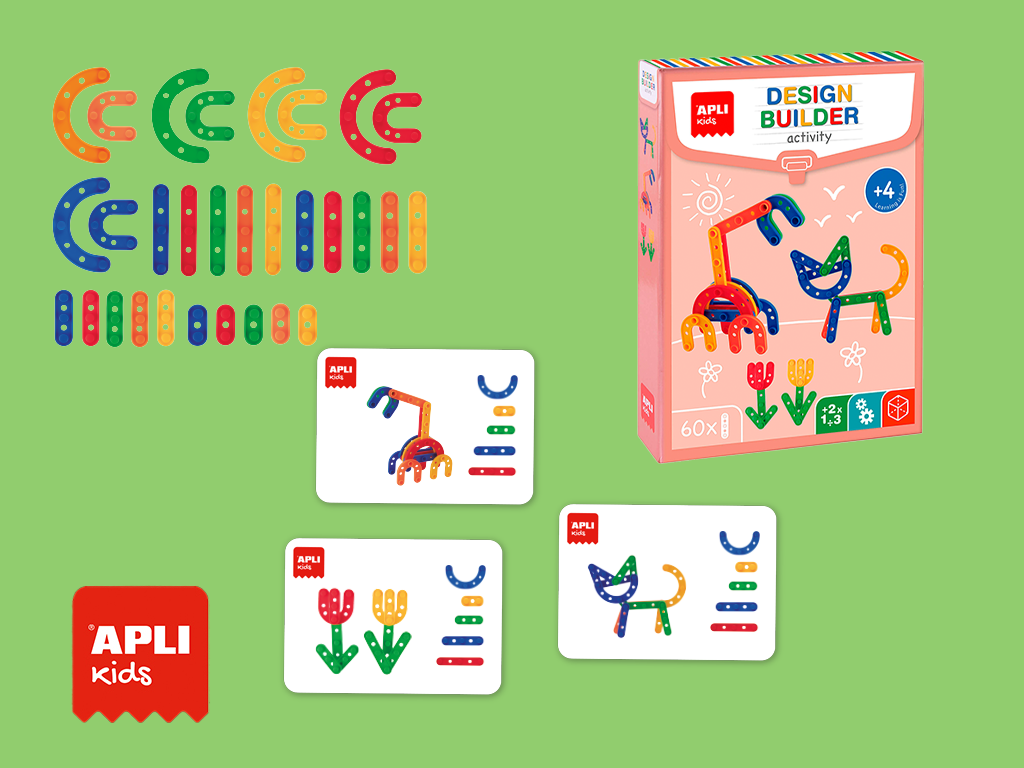 Construction games have many benefits for kids' education, but they are also fun activities that can be played with friends or classmates. Share the creations of your kids or pupils with us on IG @aplikids!