21 Mar. 2022
Decorative Easter Eggs: An amusing handicraft for all the family!
Easter is coming, a perfect time to enjoy the family and spend quality time together. One of the most amusing traditions is to decorate Easter eggs during the holidays. An activity where the children will unleash their creativity while all the family enjoy time with one another!
We propose three ideas to decorate the Eggs and celebrate Easter most amusingly. Although, as we always say, you can give free rein to your imagination to make your own creations with different materials and techniques.
Here are all the materials we have used: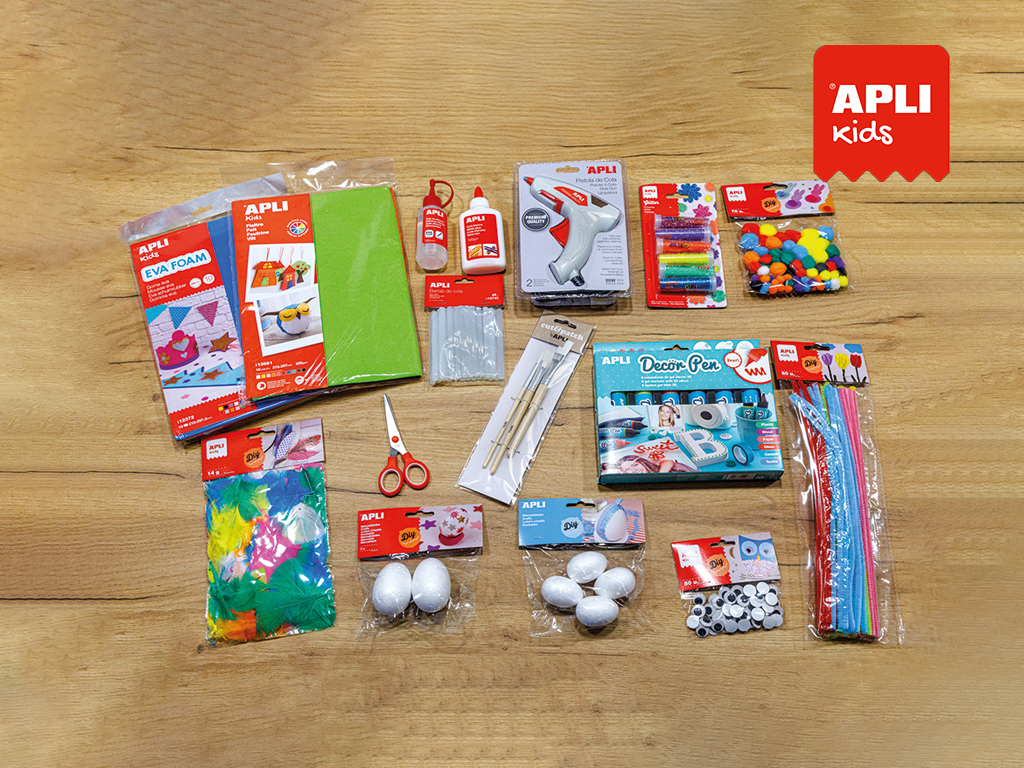 1) Animal Easter Eggs with EVA foam and felt
Materials you need:
Styrofoam eggs
Coloured felt
Coloured EVA foam
Coloured pipe cleaners
Pom-poms
Moving eyes
Decor Pen
Paintbrushes
Adhesive: white glue, silicone adhesive or a hot silicone gun
Let your creativity run free and create your favourite little animal! Here are the steps to make these funny piglet eggs:
1. Cover the egg with coloured felt, sticking it with the white glue. It's easier if you use a paintbrush!
2. Make the little legs with pipe cleaners or pom-poms and glue them to the piglet's body.
3. Add details such as the ears and nose by cutting out EVA foam.
4. Finish off the piglet by attaching the moving eyes and add more details with the Decor Pens.
Once the piglets are finished, you can continue creating other animals using the same procedure. Here you can see other inventions, in this case, a mouse, an owl and the piglet we have just made: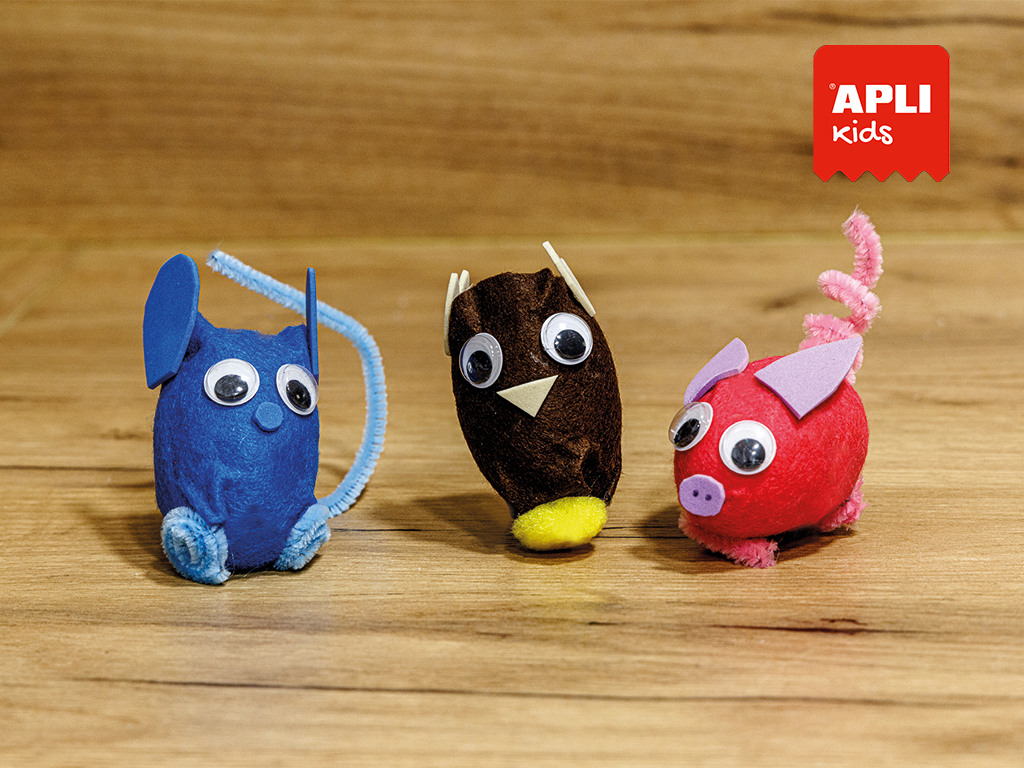 2) Simple bunny Eggs
Materials you need:
Styrofoam eggs
Coloured EVA foam
Decor Pen
Adhesive: white glue, silicone adhesive or a glue gun with adhesive sticks
These simple bunnies are ideal for the youngest kids. An activity where they can experiment with colours and create different bunnies giving free rein to their creativity.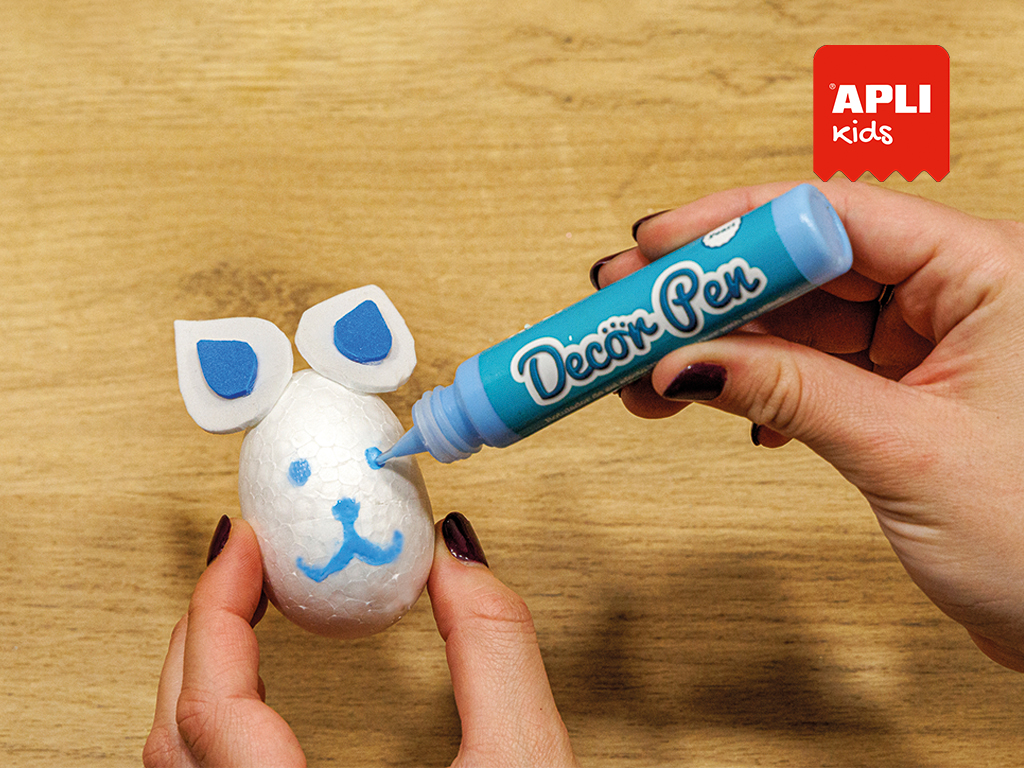 1. Draw a rabbit face on the Styrofoam egg with the Decor Pens.
2. Make the ears with EVA foam and attach them with the glue you want.
3. You can decorate the rabbit with many colours and drawings!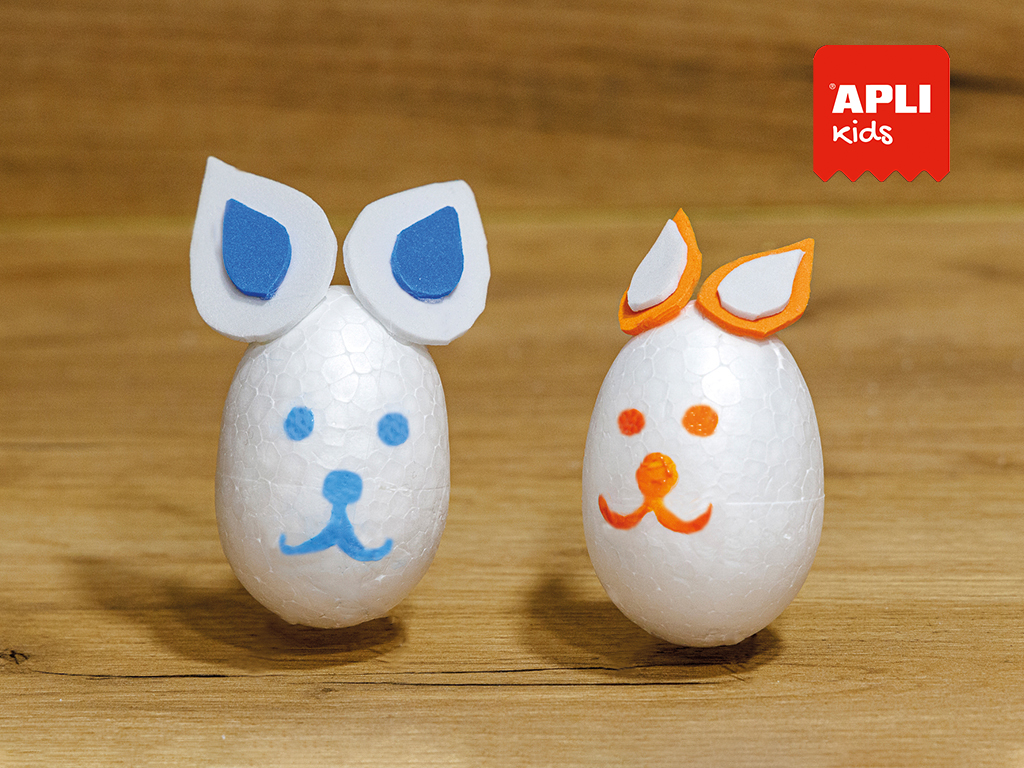 3) Glitter Eggs
Materials you need:
Styrofoam eggs
Glitter
Coloured feathers
Paintbrushes
White glue
For the most daring, don't miss the glitter eggs and the classic Easter feathers!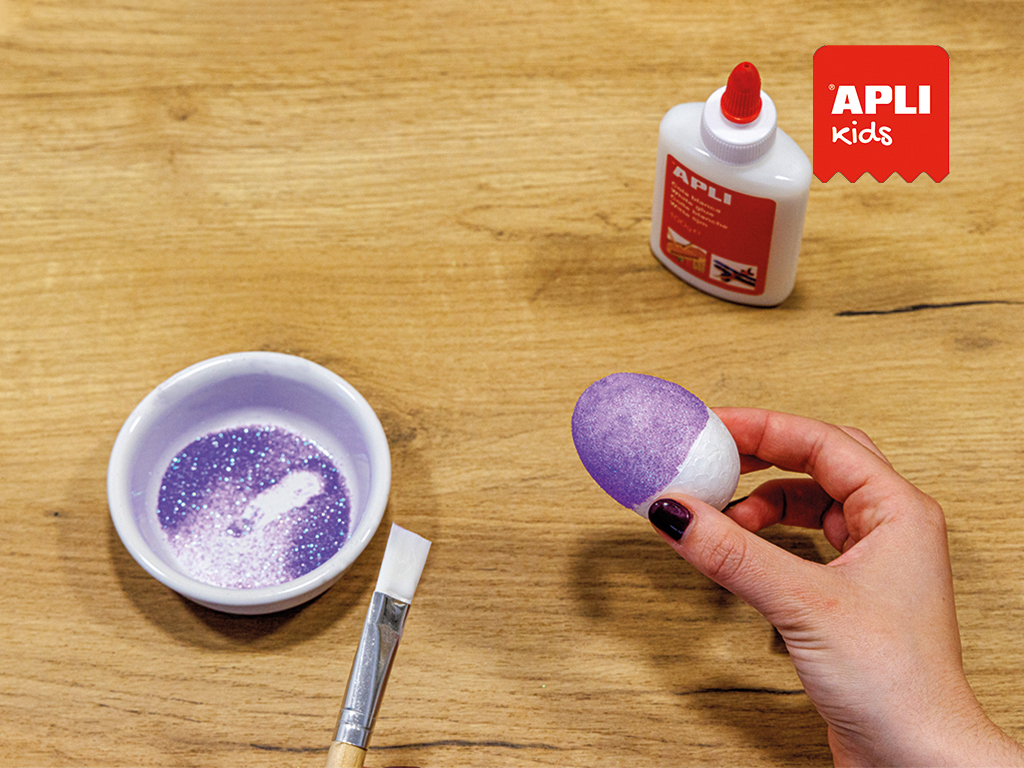 1. Coat the egg with white glue, using a paintbrush.
2. Sprinkle glitter of your favourite colour or a mixture of colours on it.
3. Chose a basket to place the eggs in and decorate them with feathers!
We wish you happy holidays with the family! Don't forget to send us your handicraft through social media. We're looking forward to seeing your creations!