28 Feb. 2020
DIY: Chalkboard labels for kitchen jars
Glass jars have become ever more popular in the kitchen, to store pasta, rice, flour, legumes, spices and even biscuits and cereals. One of the benefits of using them is that food is preserved better after it is out of its original packaging. They also help to easily identify what is inside, and, of course, they are much more attractive and fit in with the kitchen décor (we have all had loads of packets sealed with clothes pegs in our kitchen cupboards).
Labels with a chalkboard finish are ideal for identifying identify these glass jars. For example, you could use them to differentiate different types of flour: Self-rising, wholemeal, cornflour, coconut flour, white flour… And even to distinguish whole-grain or gluten-free pasta and thus avoid problems.
These jars can be found in department stores, shops specialised in domestic products or your local store. We recommend hermetic jars because they will keep food dry and in a good state for longer.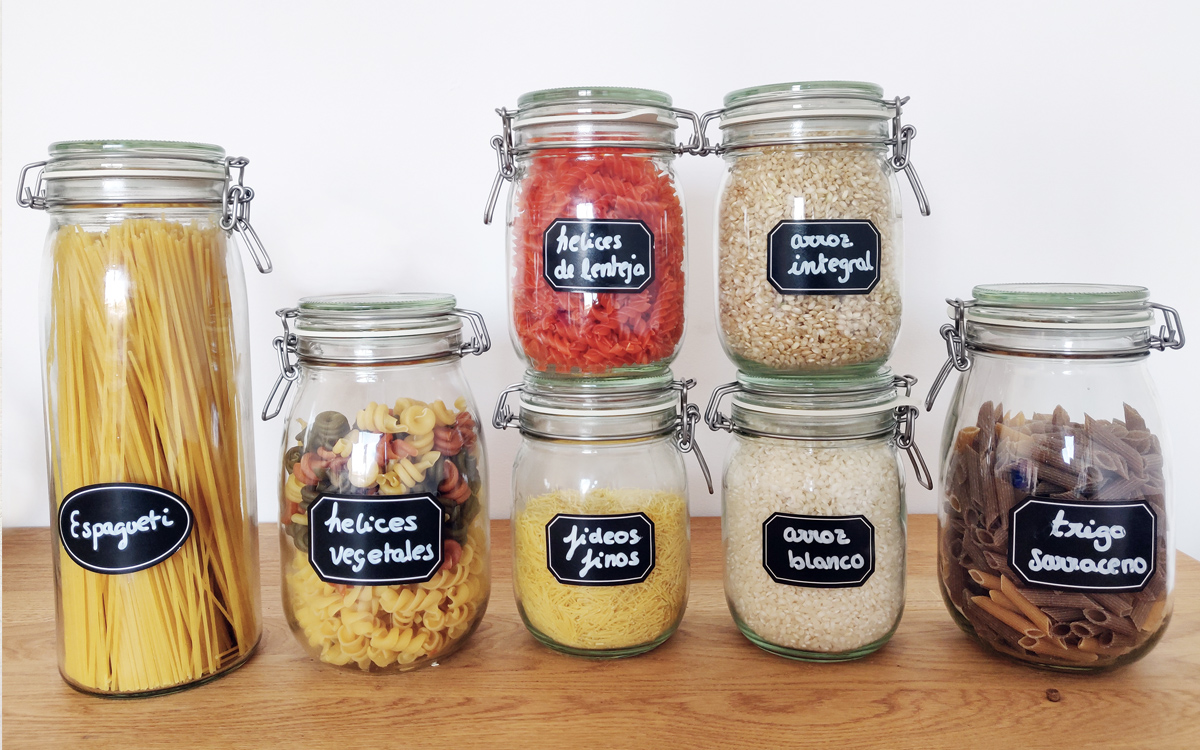 Why should I use chalkboard labels to identify my jars?
The best thing about labels with a chalkboard finish is that they have removable adhesive, so they are easily removed from any non-porous surface. Furthermore, you will probably store different products in the same jar at different times, so you will be able to write on and erase the labels whenever necessary. You can choose between octagonal and oval labels in two different sizes.
You can choose the type of chalk to use, either a chalk stick or liquid chalk marker pens, both can be erased with a damp cloth.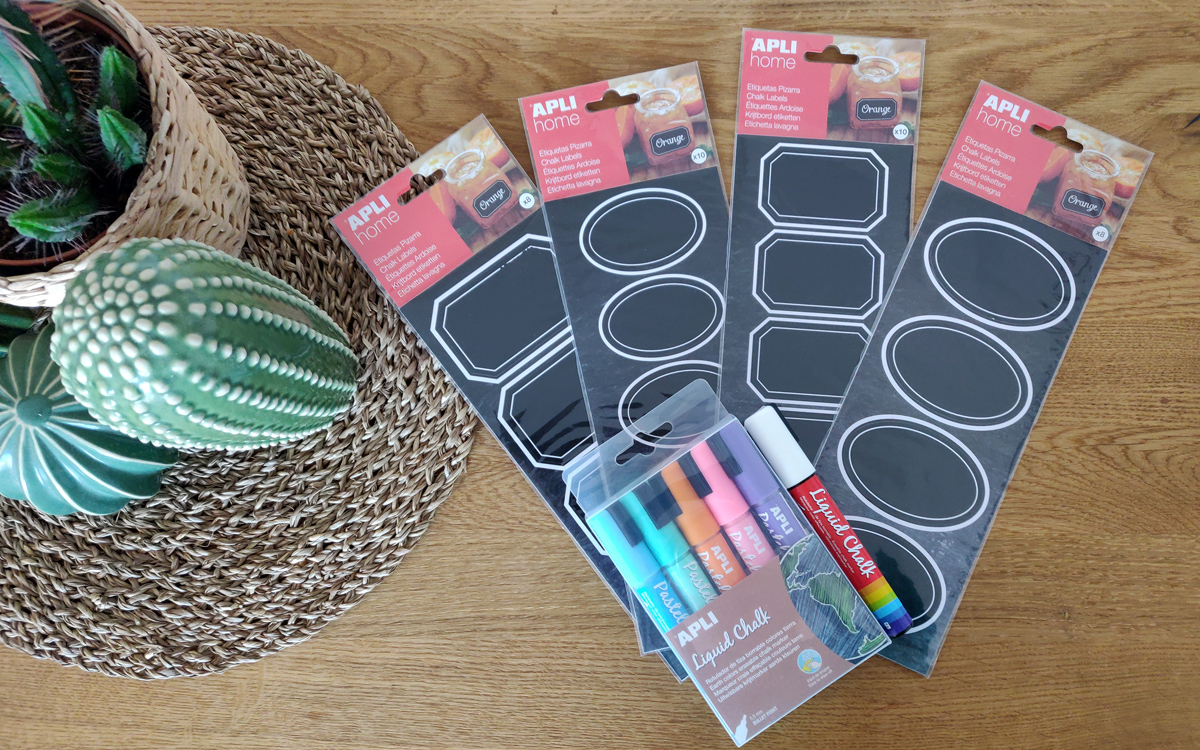 Other uses for chalkboards and liquid ink marker pens in the kitchen
Do you know about roll-up adhesive chalkboards? They are ideal for sticking to smooth surfaces and walls, and being in a roll, they can be adapted to any space. You can use them for shopping lists, to prepare the weekly menu and even to leave messages and reminders. The best thing of all is that the adhesive is removable, so there will be no problem when you want to detach it.
What do you think about these ideas to organise your kitchen with chalkboards and labels? If you liked this idea, don't forget to share your opinion with us on Social Media. We'd love to see your results!