22 Apr. 2022
Discover our Learn range, designed so children can learn while they play!
Children must be motivated in order to learn, and there is no doubt that playing is one of their main motivations. To learn while playing is now a reality! We would like to introduce you to our Learn range and explain the importance of playing in the learning process.
Playing is essential for a child's development. Playing stimulates their different types of intelligence, capacities and skills as they interact with their surroundings, with other children and adults. For this reason, we have developed our Learn range, in which you can find different games that will help them develop logical-mathematical reasoning, communication, language, and fine motor skills.
1. Logical-mathematical reasoning
Logical-mathematical reasoning is one of the most important skills in education. It is based on comprehension, abstraction, creativity and mathematical demonstration.
One of the first steps in a child's education is to learn letters and numbers. With the transparent letter and number games, children will become familiarised with them and create number sequences or their first words.
Moreover, they will understand and use numbers, experiment with their cause and effect and work on deductive and inductive reasoning as well as logic. The transparent letters will also favour the use of written and spoken language.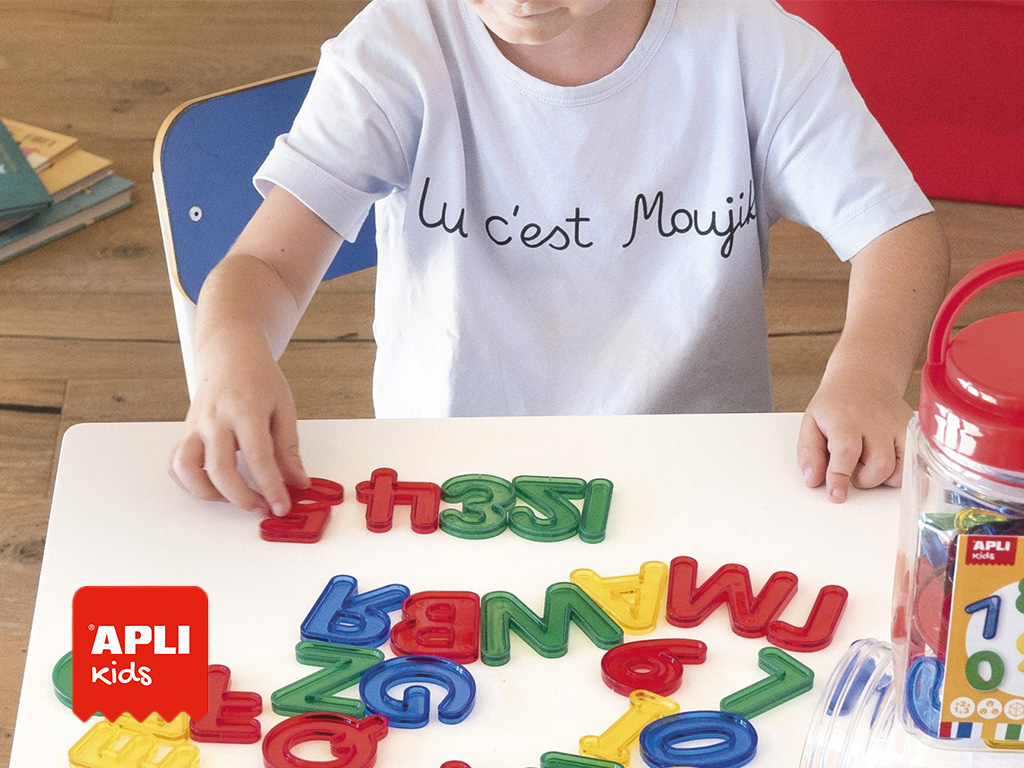 Other games in the Learn range that favour logical mathematical learning are the transparent pieces for counting, the magnetic blackboards, the 1,2,3 puzzle and the Additions and Transport puzzle.
2. Communication and language
Learning communication and language can also be encouraged. An ideal game to develop this skill is the Letters magnets.
The kids will learn how to write the name of different animals in six languages and create their own words. The game contains a magnetic stage fitting to the base of the box and 48 magnetic letter cards, 12 magnetic animal cards and a sheet with the names of each animal in 6 different languages.
This game has a high didactic value, as it encourages observation and imagination, increases concentration and attention, favouring the learning of letters, writing and reading. Awakening children's creativity is an ideal way to keep them concentrated and make it easier to assimilate concepts.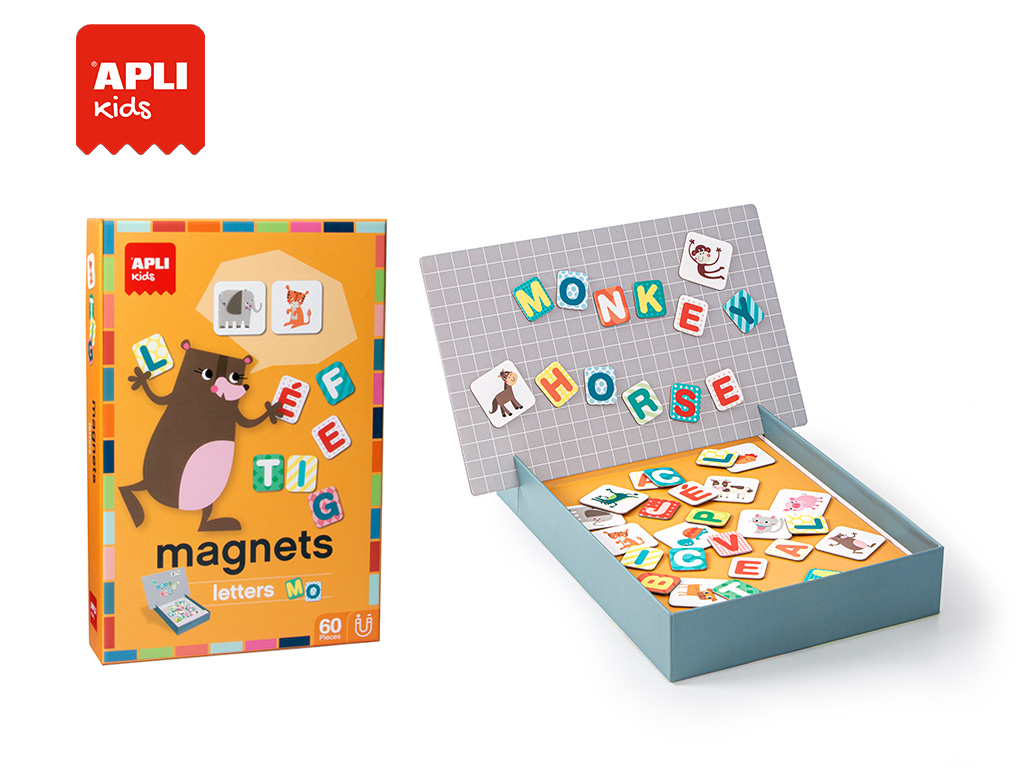 Other games in the Learn range that favour communication and language are Memory Safari and Domino Farm.
3. Fine motor skills
Developing fine motor skills is important for carrying out everyday tasks where eyes, hands, mouth, tongue and feet are used simultaneously. Practising fine motor skills with games is ideal for achieving autonomy and confidence in everyday actions such as getting dressed, tying shoelaces, blowing, eating, painting, writing…
The lacing shoes game helps develop fine motor skills, hand-eye coordination and also stimulates the imagination and creativity. The game contains 4 shoe cards and 4 laces for children to practice this skill.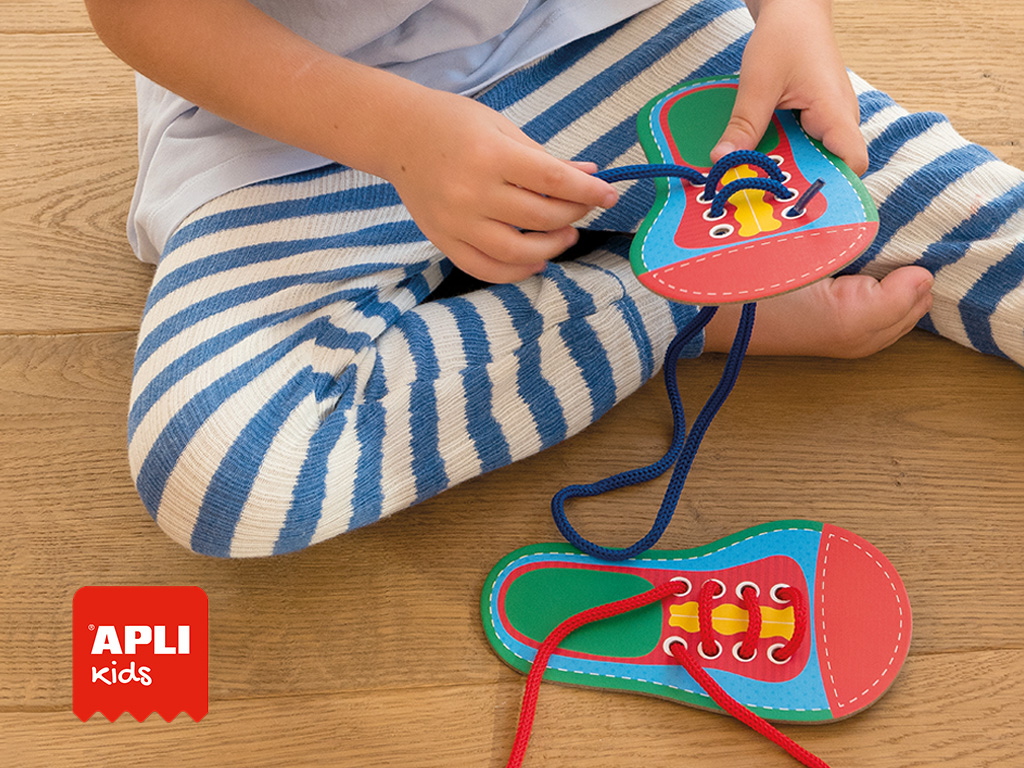 As well as developing these skills, learning by playing offers many more benefits, such as satisfaction, self-control, social and communicative skills, conflict-resolution, and increases motivation and responsibility.
We have other sensory games that help develop fine motor skills, such as the lacing animals and lacing buttons, jumbo links, color paddles and plastic pegs or didactic connectors.
APLI has been working with schools and teachers for years, creating and designing products to facilitate their teaching activities with total safety and confidence. We carry on working to improve our products and continue accompanying children in their learning process.
And how about you, which of our educational games do you like best?