20 May. 2022
Learn the primary colors and their combinations with this simple handicraft!
Colors play an essential role in children's learning. Each of them transmits important sensations, emotions and meanings for the development and growth of kids. APLI offers resources for children to learn and develop the different types of intelligence that will help them in the future, while they play and let their creativity flow!
We propose the creation of a color wheel with which children will learn about color formation. A simple handicraft for having fun and learning!
The materials you need for this handicraft are:
A multi-paper pad.

A circular paper and EVA foam hole punch.

Scissors.

A glue stick.

Metal binder buttons with washers.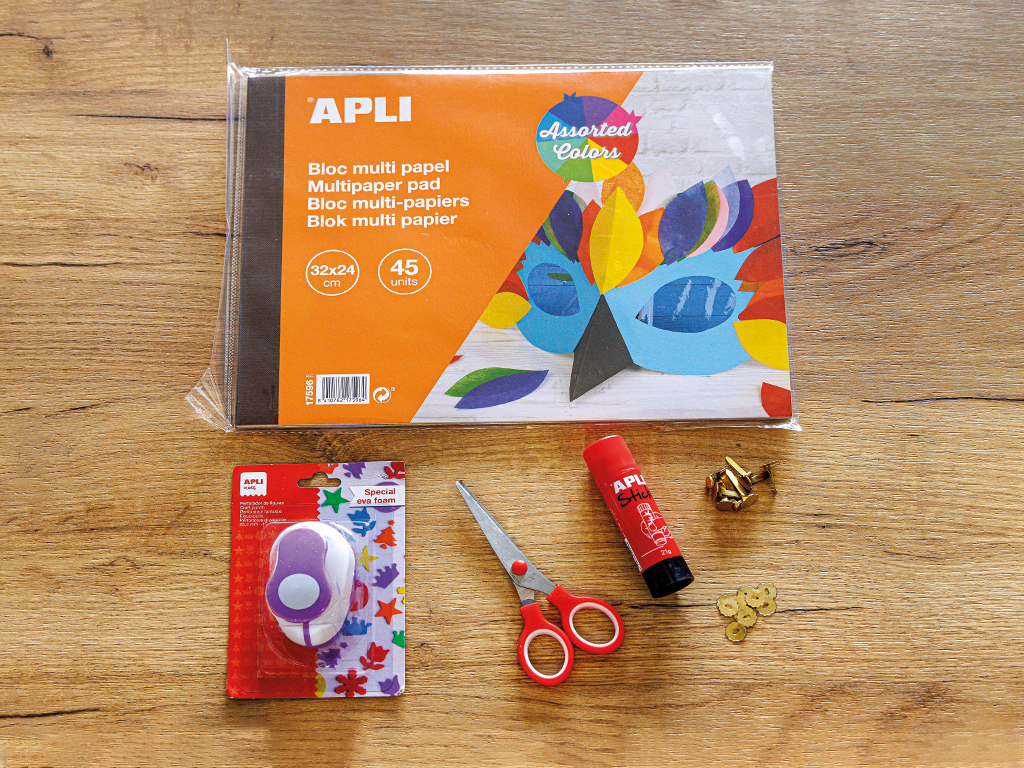 To begin, draw a magnifying glass on a white or black piece of card from the multi-paper pad and cut it out. Then cut out a circle in the upper part with the punch. For each color wheel, you need six magnifying glasses. We have made two color wheels: One using the white card and the other black.
The next step is to cut out three circles with the primary colors from cellophane paper: Blue, red and yellow. The circles should be slightly larger than the magnifying glass circle made with the punch.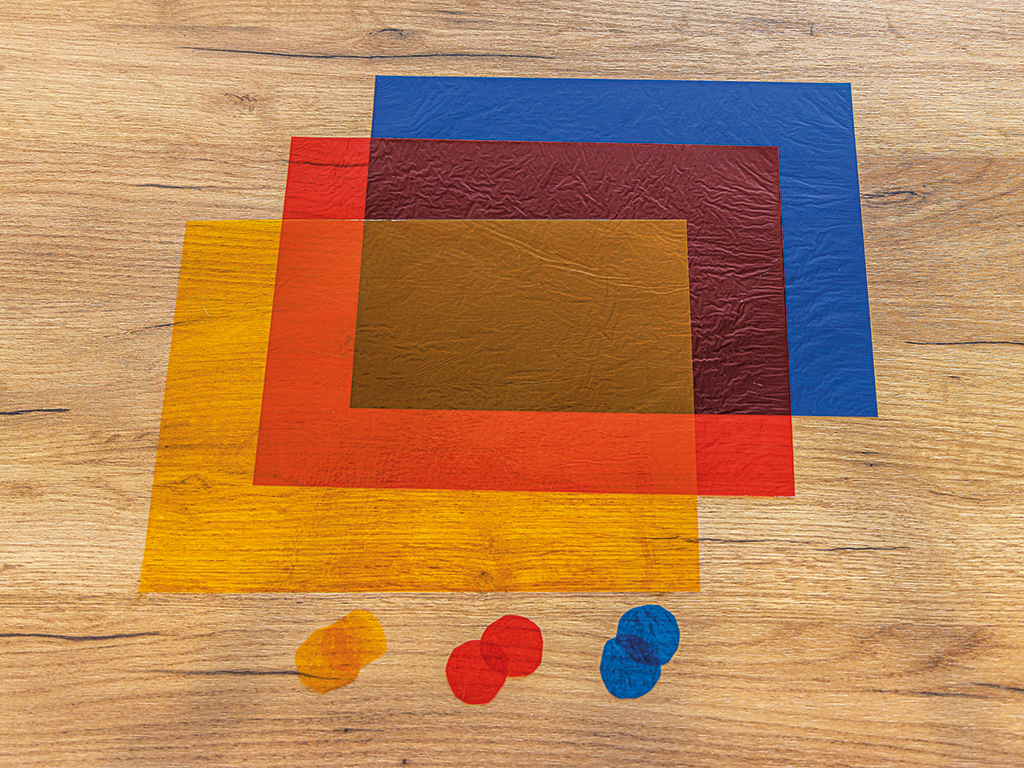 It's almost done! Then stick each colored circle between two pieces of card using the glue.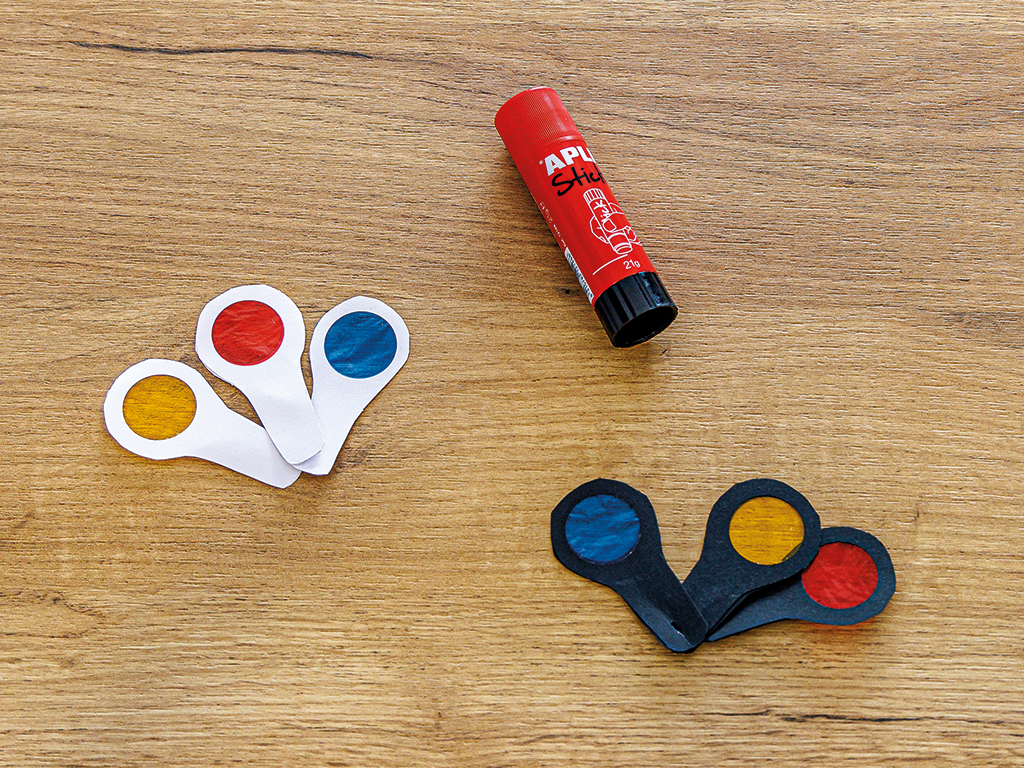 To finish, make a hole at the end of each of the magnifying glasses, so they can be joined together with the binder.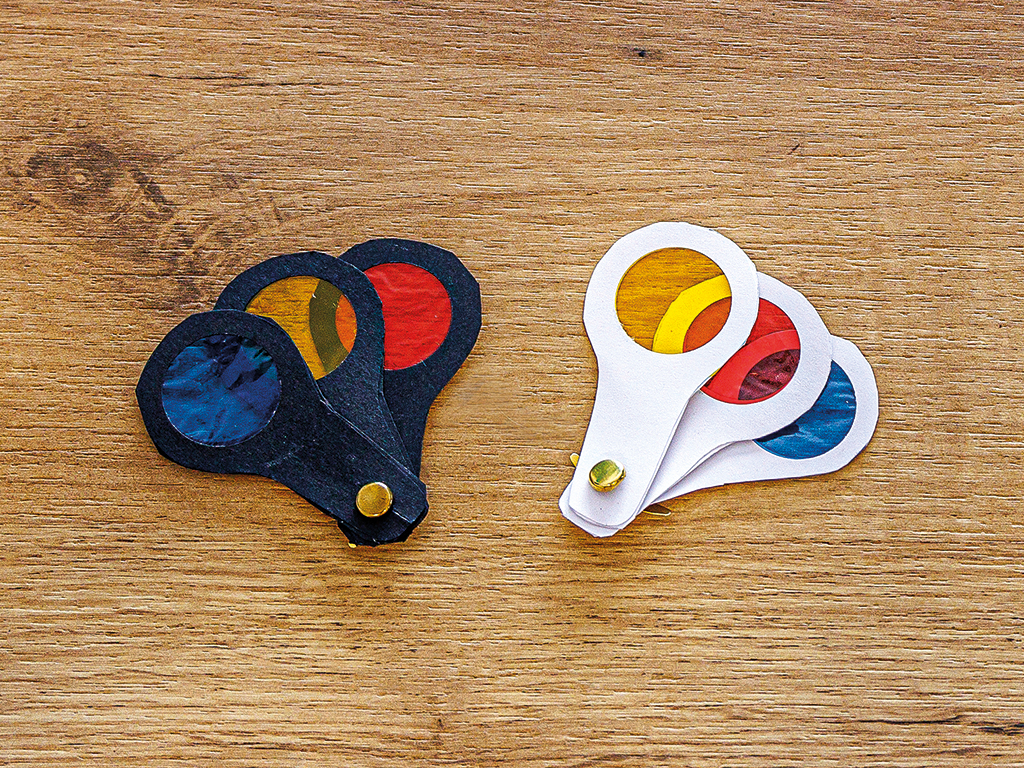 And it's finished! A simple handicraft to make with the children at home or school. Using the magnifying glasses, children can learn about color formation. Follow us on Instagram (@aplikids), and watch the video about how to do it!